Phone Solution for companies
Complete solution of voice communication for companies
We offer complete solution of telecommunication in companies and institutions. It provides similar functions like traditional systems based on fixed lines and PBX switchboards. But it also reduces costs, provides unbeatable simplicity and scalability and is from many perspectives just perfect for your office.

What makes the difference? Jablocom desktop phones do not need any proprietary infrastructure. They use the public mobile network instead, exactly like your mobile phone. Thus you can leave behind all the worries about infrastructure, wires, PBX switchboards, and related maintenance costs. Cut your fixed lines, insert SIM cards of your choosen mobile carrier and enjoy all the benefits of Jablocom Phone Solution.
Cut the landlines.
Use the mobile network.
echo $psnav; ?>
Reduced costs
There are ways to reduce your telecom costs.
It's time to review your invoices.
Initial hardware investment
With Jablocom Phone Solution you do not need to invest into infrastructure. No wires, PBX nor VoIP server are needed.
Maintenance cost
No infrastructure means no maintenance. How much do you pay for your external PBX administrator? You do not need to.
Landline fee
How much does your company pay for landlines monthly? How quickly can you setup or cancel a landline? SIM card costs less than landline and provides incomparable flexibility.
One operator, one bill
Switch your mobiles and desktop phones to one network. Calling within one network is always cheaper. Double the number of company SIM cards and reach better contract with your mobile operator.
Typical cost reduction around 30%.
Calculate savings for your company.
/*echo $psnav; */?>
Simple and scalable
Set up a new line in a few steps.
Your business needs flexibility. That is exactly what Jablocom Phone Solution offers. Simply count how many new lines do you need, order phones, acquire additional SIM cards from your mobile operator and call.

Without any worries about infrastructure and its adjustments your telecommunication solution smoothly adapts to new requirements as they arise. Simply move people and their phones around. Add new phones, connect another branch, retail outlet, production hall, or warehouse. Today, tomorrow, next year.
Perfect for the office
Common office phone functions are available in mobile networks and with our phones they are easily accessible. In addition we have developed Distributed PBX technology providing advanced features and services for administrators. It is available as free web-based cloud service.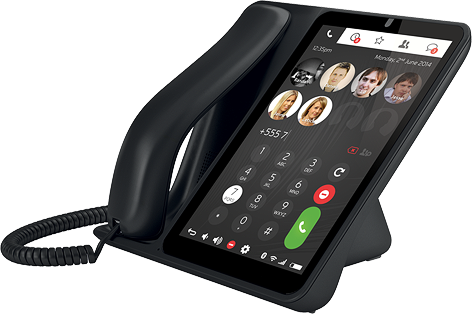 Jablocom Raven
Desktop smartphone with Android

 Stylish and functional
 Mobile apps ready
 WiFi, Bluetooth
 DHSG headset support
Jablocom Essence
Reliable phone for office or other working place.

 Familiar shape
 Intuitive use
 Contact synchronization
 Remote administration (DiPBX)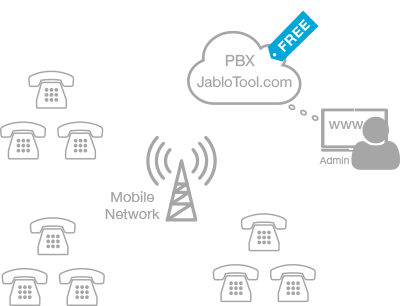 Management tools and Distributed PBX

Thanks to our unique technology the phone management capabilities and other advanced features of conventional PBX systems are now available in mobile networks.
Intuitiveness as key feature...
Intuitiveness is natural quality of our products. You simply know how to use it. All the basic functions work like on classic landline phone. All the advanced features were simplified so people can really benefit from them. Teleconferencing, call transfers, hotkey assignment of frequently called contacts and many other features were never so easy to use.
All this radically simplifies deployment and ensures good acceptance by employees.
"We have no problems or claims reported. Getting used to better things is always easy."
IT administrator, landline replacement project in public sector, Czech Republic
Synchronization with Exchange and Google...
Jablocom phones enable contact synchronization with Exchange or Google accounts.
Allow users to synchronize contacts in their desktop phones with personal contacts, prepare shared contact lists or combine both approaches. Make calling from desktop phones more comfortable, boost productivity and administer contact lists on one place.
Distributed PBX: Management tools and PBX features
Our phones are designed for companies and institutions. We know how important is to provide tools for effortless and intuitive administration. Therefore we have developed Distributed PBX technology accessible via free self-service portal JabloTool.com.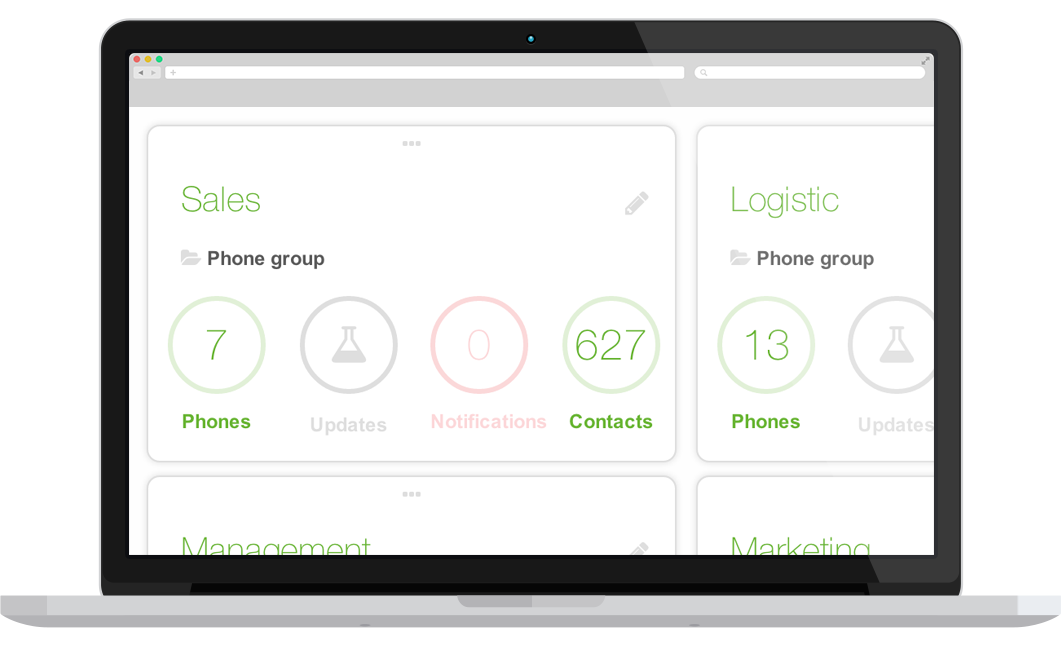 Phones organized
Organize phones into groups based on departments, regions, job positions or whatever criteria fit best. Simply configure all phones in the group remotely in a bulk.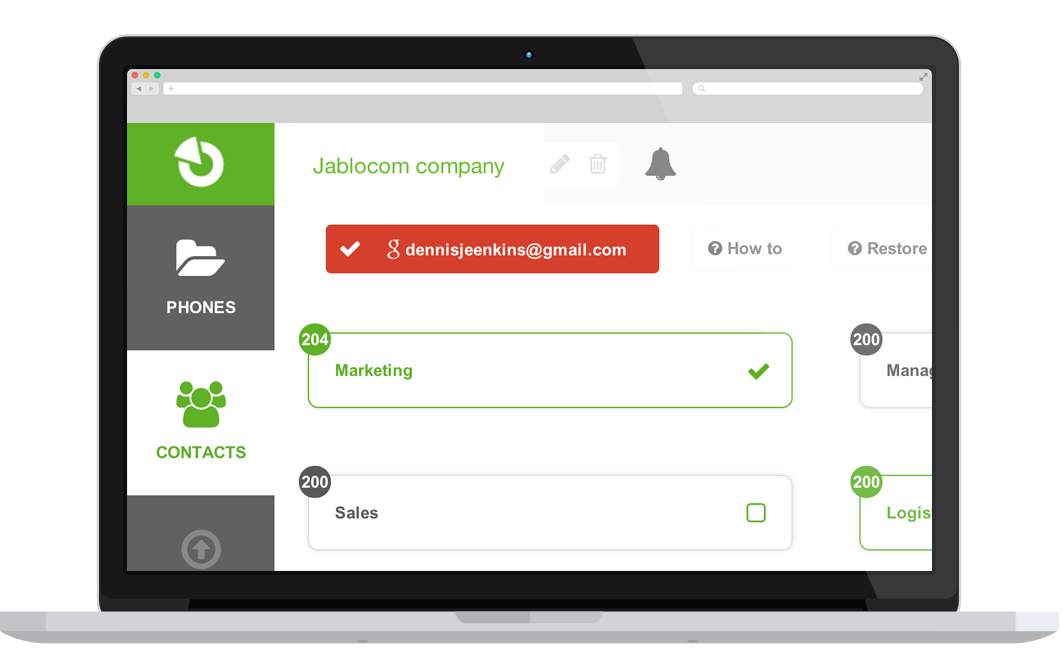 Shared contacts
Prepare shared contact list for each group of phones. Use synchronization with existing Exchange or Google accounts or create new lists directly on JabloTool. Effortlessly keep contact in all phones within the company always up to date.
User rights and calling restrictions
Easily set rights how people can work with contact lists or apply calling restrictions. Can some people call only within predefine contact list? Make one click and take it for granted.
Ringing strategies and call transfers
Simply create ringing strategies in your company or remotely set call transfer rules. You do not need PBX anymore. Our intuitive self-service web portal provides all the necessary functions.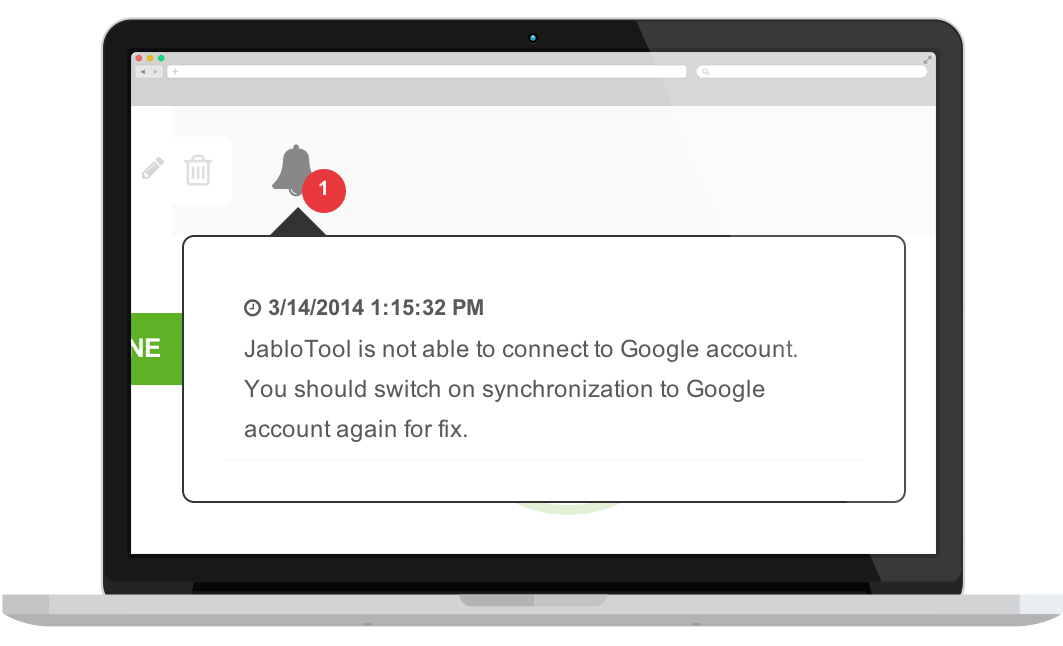 Admin's dashboard
Instantly get quick overview about state of phones in your company. Get alerts for missed synchronization or schedule automated updates for late evenings.
Success stories
The benefits that we promise are proven by real life. Many companies and institutions already take advantage of operational and economic convenience of our solution. Listen to the stories of some of them.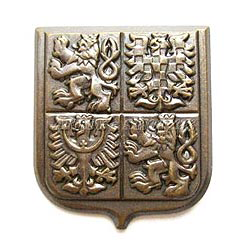 Land Office saved 60 % of investment cost
The State Land Office in the Czech Republic saved more than one hundred thousand euro and lot of troubles when implementing new phone system. Download story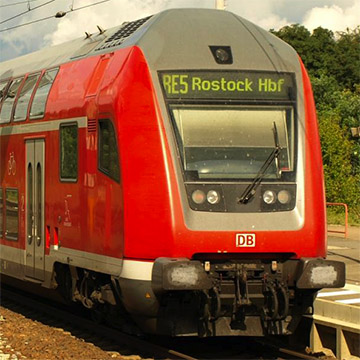 DB cut expensive infrastructure
Since 2011 we have helped Deutsche Bahn to replace expensive infrastructure and back-up the vital communication systems. Download story
Press centre of the World Championship
Press centre of the internationally watched venue relied on the our phone solution. Download story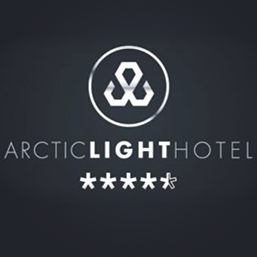 No need of PBX in a hotel
Luxurious hotel in the hearth of Lapland decided to change its phone system. Costs, flexibility and functions clearly decided. Download story
Contact us
Exchange is registered trademark of Microsoft Corporation. Google is registered trade mark of Google Inc.

echo $psnav; ?>