Phone administration: Call history & Messages
Phone's call history and stored text messages are synchronized to Jablotool.com and can be read there. Jablotool.com shows the same call records and stored text messages as the phone. Cloud does not provide any extended storage with prolonged history.
The new call record or message appears in cloud with delay determined by the chosen synchronization period (see Synchronization settings for details).
Agenda Call history
Select phone group > Select phone > Click Call history in the left vertical menu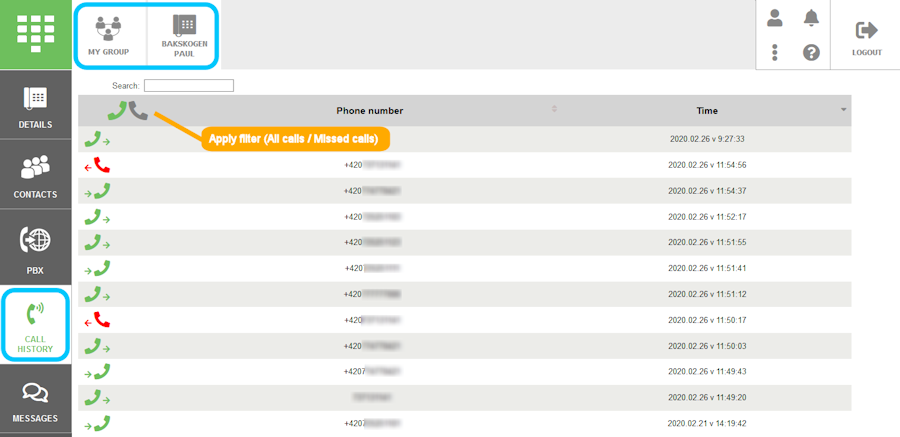 Agenda Messages
Select phone group > Select phone > Click Messages in the left vertical menu