Phone Administration: Assigning user
The phone group administrator can assign user to each phone in the group. By assigning the user acquires remote access to the phone and some managing rights.
How to assign the user to the phone
Ask the user to create his/her own account on www.jablotool.com and tell you his/her login name (e-mail).
In the phone administrator's account Select phone group > Select phone to get on the phone detail screen.
Fill in the user's login name (e-mail) in the field User email.


Your phone group appears on the Dashboard in the user's account. In the phone group only phone(s) assigned to the user can be seen.
User's view
The user can login to his/her private account on www.jablotool.com.
In the user's dashboard the phone group can be seen. When phone group is opened, only those phones assigned to this user can be seen and can be accessed. The group settings (in the left vertical menu) are not accessible to the user. Those settings can be accessed only by the phone group administrator.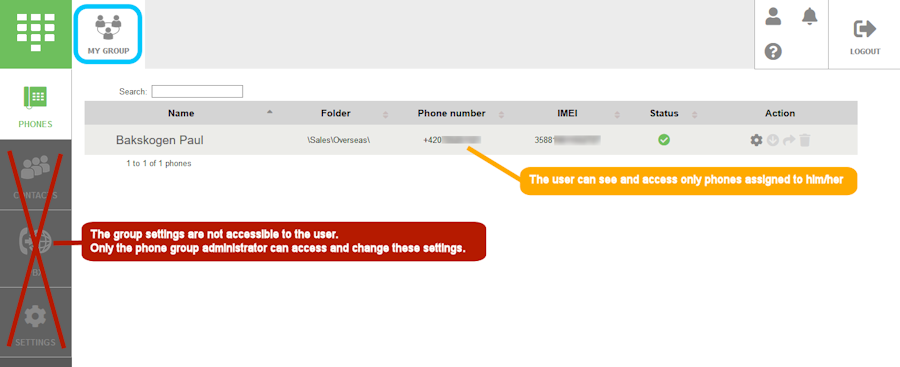 When a phone is selected, user can see detail of the phone. Individual settings of this phone are accessible to the user and the individual contacts, hotkeys/Switchboard and call forwarding rules can be set*. The user can also read the call history and stored text messages.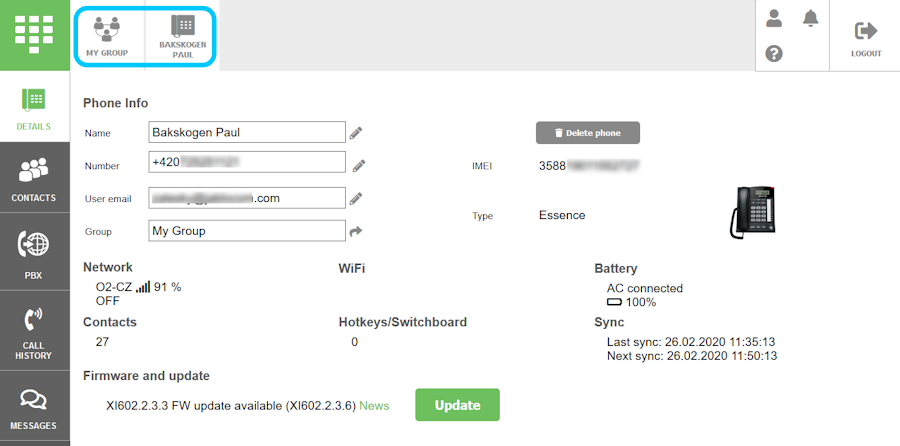 *) Rights of the user can be restricted by the phone administrator. Check User rights & Call restrictions for details.