Jablotool admin features overview
Jablotool Cloud expands the possibilities of your Essence or Raven. Besides remote administration of a single phone, management of more phones in a group is available. This upgrades individual Essence or Raven phones into a solution which is flexible and cost-effective.
Create phone groups and add phones to groups
Add phone groups to copy your company structure, e.g. phones in Logistics and Sales will be in different groups. We recommend grouping phones with the same contacts, hotkeys or configuration together. You will then administer all phones at once. Follow our guides to learn more about creating phone groups and adding phones to groups.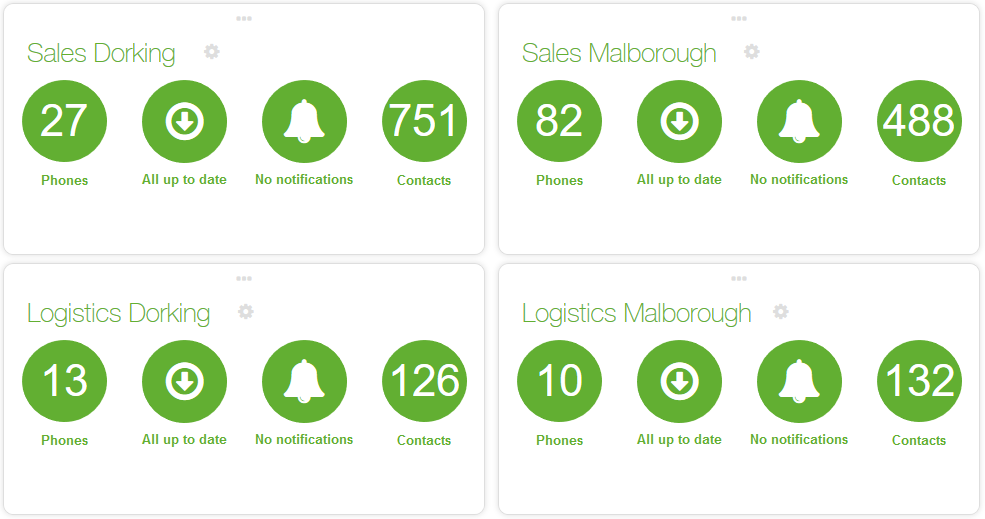 Synchronize contacts among phones in a group
Contacts in phone group can be synchronized with Google, Exchange or Jablotool Cloud storage. These contacts will appear in all phones added to this group. Each group can use different contact storage. More information.
Set up hotkeys in phone group
There may be contacts which are used by all colleagues in your company most often. Administrator can assign hotkeys to these contacts. Users of all phones in the group will find these contacts stored under their hotkeys. More information.
Manage user rights
Some user rights can be controlled by the phone group administrator. Calling can be restricted to phone groups contacts only, adding new user contacts can be locked or factory reset of Essence or Raven can be protected by password. More information.
Set up ringing strategies
It can happen that you are not at your desk to answer incoming call. Jablotool Cloud lets you set up the rules how calls should be forwarded when the call is not answered or when you are on holiday. More information.
Schedule FW updates
Keep your phones up-to-date remotely, schedule FW update of all phones in the group. The update will run automatically at a time that is the most convenient, e.g. at night. More information.
If you have any further questions visit our help pages for using Essence with Cloud, using Raven with Cloud or contact your distributor.